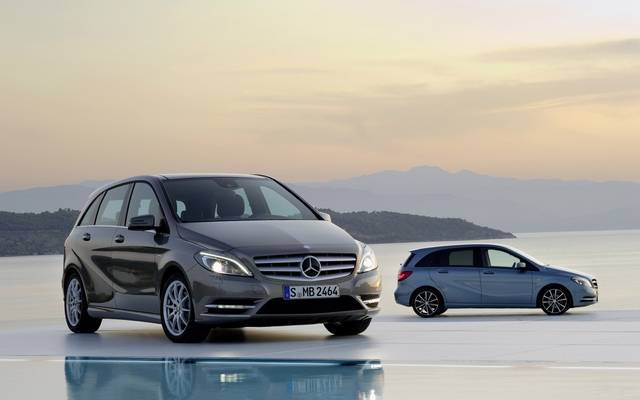 Mercedes Benz likes their small cars. One only need look to their local smart dealer to know that. But as good as the smart fortwo is at doing what it's supposed to, Mercedes' own small car, the B-Class, has consistently left critics wanting. Criticized as being far too expensive, slow, and poorly made, Mercedes has finally brought their revisionist gun to bear on the tiny hatchback and the result will undoubtedly be surprising.
How do we already know this? Well, because Mercedes has already come out and made an interesting pronouncement about the upcoming B-Class: it will be the single most developed car in the Mercedes lineup. Yes, that's right, not even the latest S-class launched with so many new technologies and design changes.
Although full details are being withheld until the car's formal Frankfurt launch, Mercedes has made it known that the new car will come with a family of new four cylinder engines, all of which will be backed by either a six speed manual or seven speed dual-clutch gearbox. Likewise, the next-gen B-class will also feature a host of safety features ranging from adaptive headlights to lane holding assistance to blind spot awareness systems.